Some of us here in COI Tracker were part of the insurance compliance process for many years before we were part of the family. Nearly all of us came from diverse fields and backgrounds, but we all have one thing in common: we wished we had COI Tracker when we were doing compliance for our previous companies. The reason is fairly simple, too: COI Tracker just makes the job downright easier and more manageable.
We all feel we could have avoided many of the pitfalls we got ourselves into if we had something like COI Tracker to help us with the manual stuff, for starters. Costly legal battles, oversights, invalid COIs on our tables – many of us feel that these experiences could have been avoided if we had more time to sort the data out, if we weren't too fixated on meeting our daily COI quotas – if we simply had the time to read through the entire endorsement.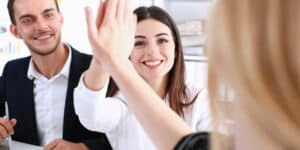 But it would be disingenuous to admit that much without saying that COI Tracker wouldn't be the service that it is today without those experiences. Bad experiences make for very good lessons, after all, and in that regard COI Tracker is nothing more than the culmination of those very good lessons built into the software. The result, of course, is a nearly fool-proof method of keeping up with your compliance duties and protecting your company from risks that can be avoided with proper planning.
3 Core Values at the Heart of COI Tracker
Streamline the compliance process. First and foremost, COI Tracker was built to make your life significantly easier through automation. You have a ton of things you need to go through in a day, from ensuring compliance for each COI, and collating and entering data into you system. That doesn't even take into account the amount of time you have to spend with your vendors and their insurance agents on calls or how many emails you'd have to write. By making a good 40% of your tasks automated, you're given a good chunk of time to focus on weightier matters like getting compliance for COIs to 90% or higher – maybe even enough time to stop and smell the roses every now and then.
Improve compliance quality. Next, COI Tracker was built, not only to accomplish in minutes what would usually take you hours, but also to increase the quality of the process by improving accuracy all around. It mainly does that through its sage OCR capability that can process even scanned COI forms, eliminating the need to re-enter anything manually to our application – a feature unique to COI Tracker as far as we know. This technically cuts the possibility of oversight down to zero percent, which means one less thing you have to worry about so you can improve your accuracy everywhere else.
Removing process gaps from the equation. Finally, COI Tracker allows you to have time to remove inefficiencies that cause errors or that add to your already long queue of tasks. By taking data entry and coordinating calls with all parties involved off your hands, you're able to lessen what you have to do in a day, leaving you time to actively improve your effectiveness in processing and organizing your data. Process innovation won't just save you time, it will significantly reduce your margin of error, too, since you'll have more time to deal with each item carefully.
COI Tracker is by COI Admins for COI Admins
All that we're trying to say here is that while we may never know what it's fully like to walk a mile in your shoes, we have walked mile after mile wearing similar shoes before. COI Tracker was engineered in such a way that takes your difficulties, priorities, and goals into consideration and makes it easier for you to do your job and get better results. It's an application made by COI admins for COI admins, and COI Tracker will help you be better at your job by providing you with a powerful tool that sweats the small stuff for you.