Modern ERPs have an ever-expanding repertoire of things that they can do. If you're in the manufacturing industry, for example, an ERP can help you throughout the entire process: it can automate a host of things from setting up your supply chain to the distribution of your products.
ERPs: Getting Better By the Day

ERPs have basically become more diversified in their automation, too. Certain ERPs today cater better for construction companies, while some are specifically targeted to real estate, etc. All the while, cloud ERPs are slowly replacing traditional ones, being universally preferred due to their smaller footprint and faster deployments.
Bottomline: ERPs are extremely useful, and they are useful particularly for two things: standardization and information sharing. Because all kinds of data are stored in the same place, they often provide pretty accurate tabulations of figures that can be used to assess how a company is doing.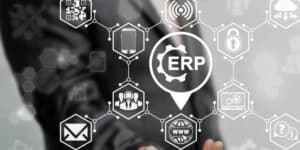 However, powerful as they are, they're not unlimited in potential. In fact, the opposite is true: they're extremely limited to their programming, which can be a problem if you have a new process or project in your firm and data from these are not flowing into the central system. The answer to this, of course, is integration – but often, it's easier said than done.
The Challenges of Integration
The entire point of ERPs is to have a well-integrated system of applications that facilitates for neat data exchange and interoperation between these. However, since ERP vendors can only guarantee this kind of integration between modules designed specifically for their systems, firms tend to create custom interfaces between ERPs and standalone software.
Differences between the ages of systems and their architecture pose significant problems for integration, too. A mismatch in the age of the systems can mean problems in compatibility and data exchange if one of the systems are old enough, and it might take another separate software to convert data into a form usable by the other system, which defeats the spirit of integration, if not its purpose. There's not even a guarantee that the software to be integrated into the ERP uses the same language as the one the ERP is built on, which is another issue entirely.
COI Tracking Software Are Not Provided by ERP Vendors
These barriers present a problem for any company seeking to improve their compliance tracking through automated certificate of insurance tracking. COI Tracking software are currently not in the list of solutions provided by vendors, which means if you want to use one, you'll have to figure out a way to integrate it into your system.
Some choose to just ditch the whole concept of integration altogether or throw money on generating an interface tailored to that particular tracking software. But what if you're a small business without the time or the means to spend on a custom interface that ultimately doesn't get integration right?
You come to us.
COI Tracker: True ERP Integration Guaranteed
Our COI Tracker was designed with true integration in mind, meaning that it has pre-built integration with the best ERPs from industry-leading vendors like Procore, Sage, and Vista by Viewpoint. Not only that, you can even use our API and connect it with standalone accounting software and ensure that insurance compliance is up to date.
Ensure Compliance with COI Tracker!
To top it all off, COI Tracker can help you guarantee that your vendors or contractors hand you their COIs in a timely manner. Taking advantage of its full integration capabilities, it sends a feed to your ERP, classifying them as "non-approved" until they send in their COIs. They will be unable to receive any payments until they have this status, making COI submission compulsory on their end!
If you need a certificate of insurance tracking system that offers true integration and a full suite of compliance tracking solutions, COI Tracker is the only way to go. Try us for free today. You'll be glad you did.