In a previous post, we briefly covered how the A.M. Best website could help you verify the legitimacy of particular COIs. In this post, we'll briefly cover a few other things that this indispensable website can do for you and your business.
First things first, A.M. Best is an independent rating service that specializes on making objective assessments regarding the credibility and financial stability of insurance firms, local or international. The firm grades Insurers on the basis of two internal scales, aptly called Best's Issuer Credit Ratings (ICR) and Best's Financial Strength Ratings (FSR), collectively referred to as Best's Credit Ratings (BCR). These ratings are interpretations of data subjected to thorough quantitative and qualitative analyses that measure a firm's relative creditworthiness and balance sheet strength, respectively.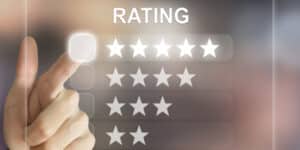 Under the BCR's scale, Insurers are classified according to how well they do against the BCR and FSR's standards. They get an AAA or A++ if they do extremely well, and C or worse if they fare poorly. A.M. Bests's database of Insurer ratings has become a quintessential tool for any company or compliance team looking for a brief and accessible reference about the quality of particular Insurers.
Insurer Quality Matters
Say you've been given the option to choose between two contractors who roughly have the same qualifications but have different Insurers. You then decide to go to the A.M. Best website to search both Insurers and found that one of them has a balance sheet rating of C, while the other one sits comfortably at A+. The vast difference between the scores means that if a liability claim has to be addressed, the A+ company is in a better position to handle the aftermath than the C company.
All of a sudden, there's no dilemma anymore, and you can safely make your choice. It's with this profound simplicity that A.M. Best's thorough, professional, and objective insight on the financial health and creditworthiness of Insurance companies serve as important guideposts for compliance teams/personnel in their work.
Their two core services are invaluable tools for assessing an Insurer's capability to meet their financial obligations to policyholders. They empower companies across the board by allowing them to distinguish between good and poor insurers, and so avoid costly outcomes from unnecessary credit risks.
Using the ICR and FSR
The FSR uses a total of seven ratings, ranging from Superior (A+ or A++) – which means an insurance company is in a great financial position to fulfill their insurance obligations – to Poor (D), which means they're not in great shape. Lower or non-ratings from E to NR are designations for particular statuses that are for Insurers either under regulatory supervision, or under court order to liquidate, among other things.
The ICR uses similar ratings, but are further subdivided into two scales, one measuring long-term credit ratings, and the other short-term. The Long-Term ICR scale uses nine ratings, ranging from Exceptional (aaa) to Poor (c), which measures an Insurer's ability to meet its ongoing senior financial obligations. The Short-Term ICR scale, on the other hand, uses five ratings, which range from Strongest (AMB-1+) to Questionable (AMB-4), measuring an Insurer's ability to pay its ongoing financial obligations with original maturities less than one year.
Additionally, each rating is accompanied by an outlook determination of Positive, Negative, or Stable which indicate potential future performance on the part of an Insurer.
A.M. Best promptly warns those who use their ratings that these are opinions – however professional – and other organizations can beg to differ. However, their standing as one of the oldest and most trusted names in firm performance assessments certainly lends much credibility to their ratings as trustworthy.
COI Tracker Automatically Checks A.M. Best Ratings For You
Realizing the importance of A.M. Best's ratings to compliance management and COI tracking, we integrated a feature on our COI Tracker that automatically checks Insurers' A.M. Best
Ratings for you. It will automatically display a complete report of every relevant A.M. Best rating and recommendation, so you don't have to spend hours looking up the information yourself on the website.
This way, that's one other item you can tick off your list of things you don't have to do manually anymore. And did we mention it can also track endorsements and automatically review the compliance of your certs? Seriously, COI Tracker will make COI tracking easier and more manageable. Contact us and try us for free today. We promise it'll be worth your while.