In a perfect world, every contractor you hire will finish their jobs without a hitch 100% of the time, and the only time you'll ever have to get in touch with them again is when you want them to be part of your next project.
In real life, though, that scenario is complicated by accidents, incidents of negligence, and a host of other factors that turn risks into liabilities – liabilities that have to be paid out in damages. Fortunately, you won't have to be the one to deal with the aftermath of a mistake or accident if your contractor is insured for the type of risk involved with your project. But how do you know they're insured?
For that you'll need a certificate of insurance (COI) from your contractor.
Certificate of Insurance: An Invaluable Asset
Basically, a COI is a document issued by an insurance company guaranteeing that a particular company/person – commonly referred to as "Insured" – is covered by an insurance policy. More generally known as a Certificate of Insurance, this document contains basic information about the insurance policy in place, and functions as evidence that can be presented to employers/general contractors and other third parties that want proof of insurance.
As a general rule, COIs would mention the name/s of the insured (and additional insured, if applicable), the insurer overseeing the policy, the type of policy, and finally the extent of coverage. They are typically extremely brief documents containing summary information about a policy. As such, they make for really convenient reads when it comes to getting to know the details of an Insured's policy.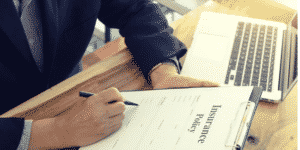 It's also an indication that a company/person has the financial capacity to be held liable for damages in the event that they become negligent or fail to meet their end of the bargain. For that reason, it is extremely unwise to let contractors begin work on your watch without a certificate of insurance proving that they are really covered by a policy.
What It's Not: A Substitute for an Actual Policy
In most cases, you'll see language to the effect of "this certificate is to be used for the purposes of information only, and does not give any rights or privileges to its holder." This means that a COI is not meant to stand in legally for an actual policy.
As a mere summative document, a certificates of insurance is not a substitute to an actual policy, nor should it be treated as such. They do not hold any actual legal weight, and it still falls on the employer/general contractor to review the actual policy terms as they are laid out.
Two Key Things About COIs
There are other things that should be noted about COIs that too many fail to consider:
1. They may contain outdated information. One reason why COIs do not have legal weight has to do with the fact that they do not accurately reflect the current status of the policy beyond their issuance date. The insurer, for example, can change some policy terms after the date of issue, or the policy holder can cancel the insurance – and you would be none the wiser.
2. They don't cover every provision of the policy. As we already established, certificates of insurance are mere summative documents. One thing about summative documents, however, is that they don't lay out everything there is about their source. Exclusions, for example, are rarely included in COIs, and they're pretty important as far as getting to know what the exact extent of coverage is. Terms are never really fully laid out there, too, so you have to do your due diligence in this area as well.
The Luxury of Summary
The one hard and fast rule is that you should never skip reading the actual policies for an accurate assessment of availabilities, exclusions, and whatnot. Nevertheless, COIs give you a nice summary of the policy and serve as proof that the Insured are indeed covered by an Insurer.
That luxury is invaluable for companies who do not always have the luxury of leafing through hundreds of pages of policy, especially when the Insured work under a strict deadline. The ideal thing to do is to ask the Insurer to furnish you an actual copy of the policy that you can cross-reference alongside the COI as you go along.
What have we learned? There's a lot of diligent work ahead for the good people in charge of reviewing and filing COIs for their respective companies. And that's another reason why you should consider trying COI Tracker to take care of the menial nitty-gritties of COI tracking. Sign up here and go to our demo page to try COI Tracker for free. It's the smartest, safest way to protect your business today.